About Us
FEDERAL PACKAGES SDN. BHD., a member of MUDA Holdings Group, is one of the pioneers in the paper related packaging industry. Established since 1973 and operating in Penang, we manufacture corrugated board/boxes and multi-wall paper bags. These products are essential to packaging of electronics & electrical products, food & beverages, computer peripherals, textiles and a host of other manufactured items for domestic and overseas markets.
Instilled with the philosophy of commitment towards constant development of products & innovation of support and services, we are applauded as a prominent supplier of tailor-made products that meet the needs of customer, and complying with the stringent specifications of international standard. In the course to achieving this, we have made substantial investment in both up-to-date machinery, as well as extensive development of human resource programs. Besides, we are always embarking on efforts to modernize our management information systems.
Our dedication towards environmental protection & the green movement was evidenced with the installation of PAFA waste-water treatment system in June 1995. With this system in place, our factory does not discharge any effluent into our environment.
We believe that our competitive edge comes from effectively meeting the ever-changing needs of the market,our continuous development & implementation of market-oriented strategies have enabled the company to hold on its own niches, and to excel in this dynamic marketing arena. We set our goal to be the best in this manufacturing industry by successfully attaining:
ISO 9001:2015 (Quality Management System)
ISO 14001:2015 (Environment Management System)
OHSAS 18001:2007 (Occupational Health & Safety Management System)
FSSC 22000 (Food Safety Management System)
Our employees are exposed to opportunities to work with the latest high-tech machinery, integrated computer systems, conducive working and learning environment.
As the pioneer of corrugated industry with high standard of products and quality services, we have established ourselves as the preferred vendor of many MNCs & local industries who demand nothing less than the best.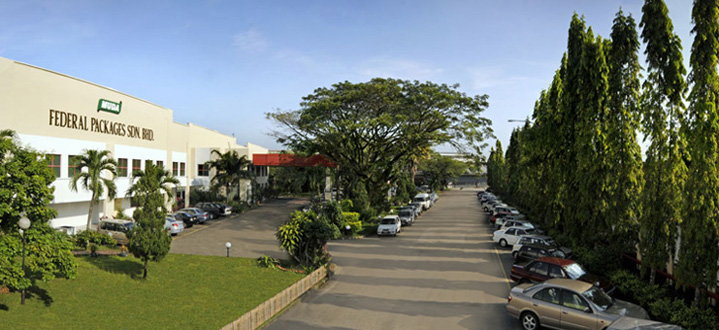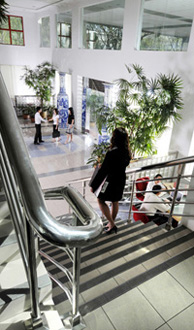 Our Missions
We want to be a premier company among our peers.
We strive to give our customers quality products and services at the most competitive price.
We will continue to innovate by investing in our people and seek continuous improvement in all we do, in order to provide the best service to our customers.
We are committed in safeguarding our environment in the course of our businessactivities and contribute to the well-being of our community.
Our Brief History
Incorporated in 1973
Wholly acquired by Muda Holdings in 1984
Moved to new plant in 1993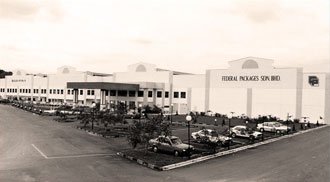 Our Specialty
Persist with more than 3 decades of exceptional experience in providing packaging solutions to distinguished MNCs, such as Sony, Dell, Clarion, Toshiba, Intel, Motorola, Kao, Fuji, Cardinal, Molnlycke Unomedical, etc.
Supplier of environmental friendly Corrugated Board / Cartons, Honeycomb Packaging Material, Paper Pallet and Special Design Inner Cushioning.
Supplier of quality Multi-wall Paper Bags derived from 100% long fibre sack kraft.
Our Accreditation
Our efforts and caring have been accredited with the merits as follows :
ISO 9001:2015  ( Quality Management System )
ISO 14001:2015  ( Environment Management System )
OHSAS 18001:2007  ( Occupational Health & Safety Management System )
The Malaysia Book Of Records as First Corrugated Fibre Boxes and Multi Wall-Paper Bags Manufacturer to Achieve OHSAS 18001:1999 on 2002
MSOSH OSH Gold (Class 1) Award Winner For 2008, 2010 and 2012
Sony Green Partner
FSSC 22000, November 2014 (Food Safety Management System). The first paper bags manufacturer in Malaysia certified to FSSC.
Partnership with Federal Packages
Federal's business philosophy has always placed strong emphasis on 'Total Customer Satisfaction'. Our culture is to deliver quality product on time, every time.
Integrated Group Synergy
Our competitive edge derived from Muda Group synergy of steady supply of superior quality recycled papers from its two paper mills, which enable the converting plants to provide quality value added products at competitive prices, reliable packaging solutions and on-time deliveries to its customers consistently.